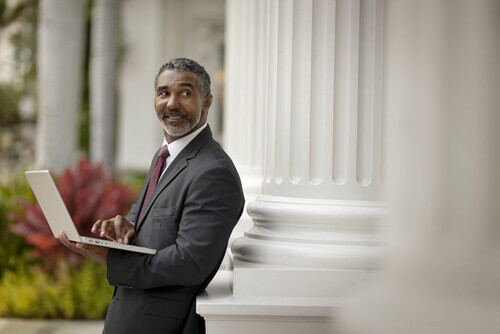 JMMB Retirement Solutions Corporate Account
Your employees work hard for you, so when they've finally finished, set them up for a happy retirement. Using cutting edge technology, we help guide your employees to take control of their financial destiny. We let them choose based on their risk appetite and contribution amount, and they can monitor the progress 24/7 through an online portal. We keep everything transparent, so there are no surprises down the road.
JMMB offers for Corporate Clients: 
Little paperwork
Companies have the choice to contribute or not whenever they want (no commitment)
Everything is conveniently accessible through the JMMB RS online portal
Benefits of JMMB Retirement Solutions
Up to 20% of your annual income can be placed (before taxes) into your retirement account (10% from the employee, 10% from the employer).
Choose between fund strategies that are conservative, moderate or aggressive (you can switch annually) at no cost.
Investment is tax-deductible. In case of death, lump sum death benefit is payable to your beneficiaries based on allocations and the accumulated value of your retirement portfolio.
View contributions made by employees, as well as the contributions made by the company.
Customize with literature specific to your organization/company.
We also offer fund management of segregated pension arrangements and pooled funds.
Investment Management Only (Superannuation Plan)
In this management arrangement, the Investment Management Team takes care of the client funds in a client-centric manner. The team leverages on the expertise within the group of companies, in the areas of risk management, trading and compliance. The Investment Management team is guided by a governance structure that is benchmarked on international best practices.
Investment Management and Administration (Superannuation Plan)
In this management arrangement, JMMB uses a state-of-the-art Pension Administration system; which incorporates the latest in pension administration technology and provides the very best in data analysis and report generation
Our Investment management service compliments our administration services to provide holistic solutions for all stakeholders.
Want to know more? Contact us today and we'll get you set up with our Pension Plans.