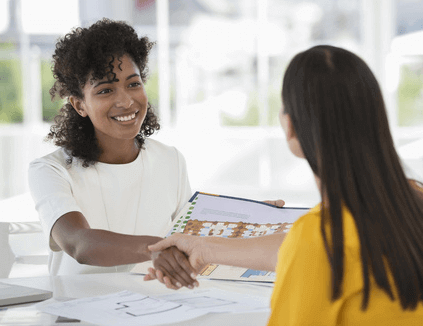 Smart Biz Insurance Package for SME's
Protect your livelihood
If you're a small or medium enterprise (SME) owner, you know how rewarding it is to be your own boss. Running the show isn't easy, but it's always worth it. You love the responsibility and take great strides to protect your business in any way possible.
That's why you might want to consider our Smart Biz Insurance Package. An innovative and exclusive business insurance solution, we bundle several covers under one package for an affordable flat premium. This policy, underwritten by a leading Insurer, is specifically designed for Small to Medium Enterprises (SME's).
**Smart Biz Insurance Package is brokered by JMMB Insurance Brokers.  
Professional Indemnity Insurance
The best defence
Running a business is a big responsibility. Sometimes, through no fault of your own, mishaps can happen in your profession. That's why it's smart to shield yourself from legal costs and claims by third parties for damages arising from acts, omissions or breaches of professional duty.
That means if you or your employees do something (or fail to do something) and your customer suffers as a result, you can defend your business against any legal action you might encounter. Our insurance can also help cover your legal costs in certain situations.
Professional indemnity insurance includes coverage for;
Professional negligence (i.e. making a mistake in a piece of work for a client)
Loss of documents or data
Unintentional breach of copyright and/or confidentiality
Defamation and libel
Loss of goods or money (your own or for which you are responsible)
Regardless of how many years of experience an employee of the firm may have, there is always the possibility that one of them could make a mistake.
**Professional indemnity insurance is brokered by JMMB Insurance Brokers.
Insurance Premium Financing
A smarter way to finance
Leverage the insurance you already have in order to secure a smart, safe loan for your business. We match up to 100% of the annual insurance costs, so you can get the most out of your loan.
Loans are for a minimum of $50,000 or up to 100% of the annual insurance costs
Loans are 3–9 months in length
You can access the loan form through your insurance broker
Your insurance company will return the signed agreement to JMMB Bank.
**Insurance premium financing is offered by JMMB Bank (Jamaica) Limited .