Women's Goals
Financially stronger
Her wealth. Her life.
As a woman, you know both the beauties and the challenges of life firsthand. Often times, they go hand in hand. Getting your education. Falling in love. Building a career. Raising kids. Living long. All of these things are so beautiful and none of them are easy. 
If you plan well, it won't matter when things get hard. You will always feel secure, because you'll always have a backup plan. Instead of an unpleasant surprise, you'll experience nothing more than a bump in the road.  
Sometimes it's hard to know where to start. That's why we created JMMB Her Wealth, to help make you financially stronger. Through the beauty and the challenge, we'll be there for you.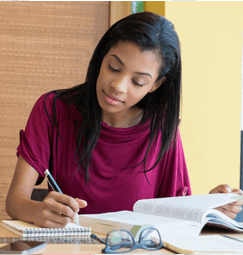 Set yourself up for stress-free milestones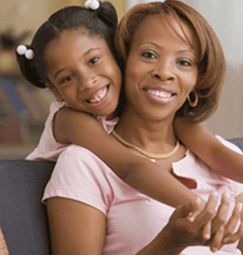 Take a loan to start your life
Super protection for super women
You do it all. You work. You have a family. You give everything that you have to this world. Make sure that you protect yourself as well by getting quality insurance. That way, no matter what happens, you know you're covered.
 
Motor Vehicle Insurance: You're a fantastic driver. That doesn't mean everyone else is. Make sure that you have your car protected since some people on the road don't behave as well as you do.
Life Insurance: As a woman, it's in our DNA to plan for the future. Life insurance can help you face your financial future with confidence and know that your family is well taken care of.
Major Medical Insurance: Maternity coverage matters. And with very affordable premiums, you want to make sure you're investing in the best coverage you can.
Family Indemnity Plan: Funerals can be expensive. You don't want your passing to financially cripple your family. Safeguard from this with a family indemnity plan, which covers final expenses, including funeral costs for you, your spouse (common-law included), children, parents, and parents-in-law. This way, you can cover the costs by passing the funds onto your loved ones.
Find out about our Her Wealth package
JMMB Her Wealth Rewards
Designed for your lifestyle
We want you to optimize every dollar you spend. With JMMB Her Wealth Rewards programme, tailored to your lifestyle, you have access to exclusive discounts from our JMMB Her Wealth partners, including medical, beauty, auto and home and garden services. 
Helpful Links

Women are planners. What's your future plan?  
Speak with us

Are you insured?
Be sure you're covered without hesitation
Learn more