You can escape debt
with debt consolidation
It's time to break the cycle
and make life easier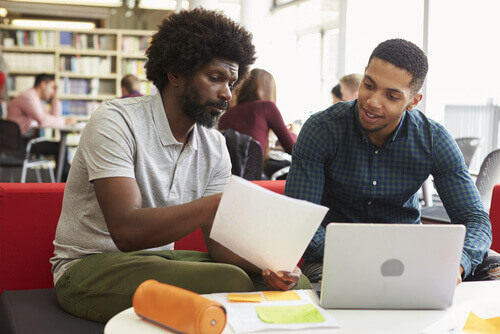 Life's too short to be forever in debt
Especially when you're young, debt can help you acquire real assets. If you want a  business, an education, or rental property, it is likely that you're going to have to take on some debt. And while these assets may ultimately make you a wealthier individual, that debt can add up quickly.
But we wouldn't advise you give up on all those thing; after all, you have a life; and you have loved ones to support. That's why you might want to consider debt consolidation. 
Debt consolidation combines all of your loans into a single loan. This not only helps you save on the stress of paying off multiple loans at the same time, but (more importantly) helps you get out of debt faster. 
Sounds too good to be true? Remember, this doesn't erase your debt; it's just a smarter way of paying off the debt you already have. In order to do that, you need to understand how it helps. Depending on the rate and tenure of the new loan, debt consolidation can result in your paying less each month and/or can reduce your overall repayments in the long-run.  Then, you'll be on your way to debt-free liberation.
 
Unsecured Loan
For when you need it most
Maybe you don't have any property just yet to borrow against. Maybe you found a great opportunity to make a big purchase. Whatever the case, an unsecured loan can be just what you need to take care of the task at hand.
Features:
Maximum Amount: J$7.5 million
Maximum Tenure: 5 years (60 months)
Reason for borrowing: Any legitimate purpose, specified by the client.
 
**Unsecured Loans are offered by JMMB Bank (Jamaica) Limited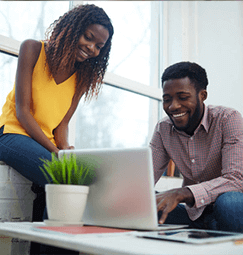 The nuts and bolts of debt consolidation
It makes managing debt simpler: Paying four different bills at four different times of the month can be a total headache. Luckily, debt consolidation compiles it all into one bill, at one time, to one place. Less time thinking about bills means more time to do everything else in life.
 
Can lower your debt (in the long-run): You don't want long-term expenditure. The more time you spend paying off your debt, the more extra money you end up paying in interest. With debt consolidation, you can lower that for the long-term. How?
- Make sure you calculate your debt consolidation well. Oftentimes, it's a longer tenure at a reduced rate, but be careful: if it extends too far into the future, it could make the debt more expensive in the long-run. However, if you can get the best of both worlds (a lower monthly payment with a lower overall cost), you should definitely go for it.
- Make sure the interest rate is lower than the weighted average of all your other loans.

If this happens, you'll have lower debt in the long-run.
 

Lower monthly repayments: Now that you have lower interest rates and a longer tenure, you may find that your monthly repayments significantly reduced. That means more money to invest in other areas of your life. 
You can choose how to escape your debt
Helpful Links

Speak with our financial experts
Let's set realistic financial goals together

Considering a loan for debt consolidation?
We can help you find the right one