Keep an eye
on the future
Invest today and reap the rewards of a brighter tomorrow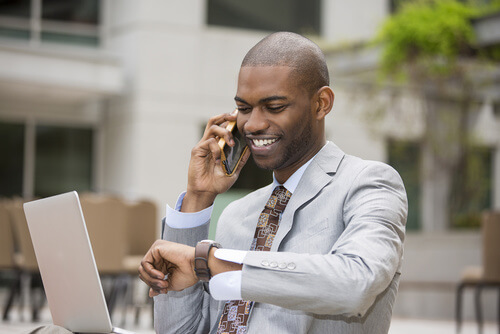 Your investment partner
Maybe you're new to investing. Maybe you understand the 'ins and outs' of how to invest. Either way, having a team of experts who support you gives you a significant advantage. We have a genuine desire to see you (and your family) succeed. Partner with us. Let's invest in the future, together.
SaveSave
Sure Investor
When you're sure, you're secure
You don't take investment lightly. If you're going to invest, you want to be sure you'll see the returns with as little risk as possible.
Our Sure Investor may be the answer. With fixed periods of investment (7, 30, 90, 180, or 365 days), you'll begin to reap the benefits in months, not years.
Safe and easy investments
Your funds are invested in low-risk securities and managed by the unrivalled expertise of our team
Tenures and interest rates are fixed, so you can plan your cash flow (usually 30–90 days, but as low as 7 days)
Our cambio service lets you convert funds between currencies (J$, US$)
No management fee
Great for short to medium-term goals
Qualifications
 **Sure Investor is offered by JMMB  Investments
JMMB Wealth Builder
Whatever your goal, we can help you get there.
 
Invest for what's next with the JMMB Wealth Builder. Whether it's a new car, saving for your home, planning for your child's future or just building your wealth, we can help to optimize your savings and allow you to achieve your next financial goal.
Enjoy the benefits:
Save for any goal in US$ or JA$
Set up a personalised investment plan
Enjoy tax free advantages*
Professional managed portfolio
Qualifications
The JMMB Wealth Builder is tailored to meet you at whatever stage you are in life. The plan provides you with a diverse portfolio, mixed with assets that are specifically selected based on the timeline of your goal; starting amount; and your investment profile.
*Conditions apply
** JMMB Wealth Builder is offered by JMMB Investments
"An amazing team who'll listen and structure a plan around my immediate and long term goals!" - Alex
JMMB Graduate
Give your child a bright future and the right start with a good education. A good education can be surprisingly expensive. So, don't be caught off guard, start your preparation with a JMMB Graduate today.
The JMMB Graduate is an investment plan that helps you achieve the goal of an education, for either yourself or your children.
With this plan, your money is placed into your very own customized investment portfolio - which is invested in stocks, bonds and unit trusts – all managed by our team of experts.
You have the option to save in US$ or J$, for as long as you want, with tax-free advantages.
Plus, you can increase how much you are saving, by routinely adding to your portfolio.
Then, leave the rest to us and keep track of your progress with personalized statements.
Features:
Flexible contribution plans;
Options to save in US$ or J$;
Tax-free benefits; and
Access to affordable loans.
Qualifications
Starting balance of minimum 
**JMMB Graduate is offered by JMMB Investments
 
Tax Shelter
How would you like 5 years of tax-free returns?
Curious? Here's how it works: invest up to J$1 million each calendar year and, once the funds remain untouched for a minimum of five years, all the interest is tax-free.
 
Unparalleled perks
Tax-Free Returns and Accessing Quarterly Interest Can Go Hand-In-Hand
Tax-free interest, if no withdrawals are made on your investment for 5 years
You can add to your account anytime
75% of the interest earned is available for withdrawal, each calendar quarter
Choose whether to make lump sum or incremental investments, it's up to you
Since each investment will have its own 5-year investment period, if you choose to invest an amount every month of the year, you will have maturities every month over the course of the year (5 years from now).
No management fee
 
Best for
Long-term goals like retirement planning and investing for your children's education
Qualifications
 **Tax Shelter is offered by JMMB  Investments
JMMB Funds (Unit Trust)
How bright do you want your future to shine?
When you think about the future, do you smile? Do you see all the possibilities that wait for you down the road? Do you see health, happiness, and success? You should see all of the above and more. We want to help you get there.
One of the smartest ways to set yourself up for the good life in the future is to invest wisely in the present. With our skilled team of investment bankers by your side, we can help steer you towards that wonderful vision of the future.
But first, we have to decide what the best plan is for your lifestyle...
Explore your options with JMMB Funds
**JMMB Funds are managed by JMMB Fund Managers Limited. From time to time, JMMB Fund Managers Limited may act as principals in transactions. Past performance of unit trusts and mutual funds is not an indication of future returns.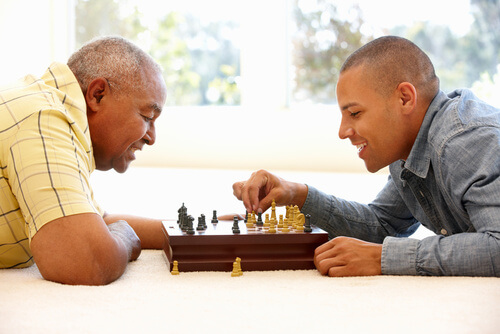 Bonds
What is a bond?
Why should I take out a bond?
Terms to know
Coupon rate: the rate of interest (which is paid on a periodic basis)
Face value: the total amount borrowed (usually in some denomination of $1,000.00)
Maturity date: the date on which the issuer is scheduled to repay the amount borrowed, which could range from 1 day to several years
Issuer (borrower): The person responsible for paying the coupon rate until the date agreed upon
 
Real-Life Example
Let's say you buy a bond with a face value of $1,000.00, for $1,000 a coupon of 10%, and a maturity of five years, with biannual interest payments. Note that the price you are paying would be the same as the amount you will get back on maturity. In the financial world, we would say it is being purchased at par.
In this case, you will receive a total of $100.00 ($1,000.00*10%) of interest per year for the next 5 years. However, in most instances the coupon/interest is paid out every 6 months. So over the period of 5 years, you would receive 10 payments of $50 or $500 in total over the five years. Additionally, however when the bond matures, providing that there is not default, you will also receive the $1000 the issuer promised to repay.
When Buying at a Discount
However, sometimes a bond which will repay $1000 upon maturity will be priced such that you get a discount. Let's say you pay $900 for a face value of $1,000. It means that provided there is no default you should have a profit/capital gain of $100! Additionally, since the coupon rate of 10% is calculated on the face value of $1000 you will still get coupon payments of $100 per year ($1,000 * 10%) but in most cases it will come as $50 semiannually. Again you would end up $500 over the 5 year life of the bond, plus the $100 profit making your total earnings $600. Of course, if there is no default you will receive your $1,000 at the end.
When Buying at a Premium
However, sometimes a bond which will repay $1000 upon maturity will be priced such that you have to pay more than the $1000 that you should receive on maturity. Let's say you pay $1,100 for a face value of $1,000. It means that provided there is no default you should have a loss/capital loss of $100!
However, it could be still quite advantageous to purchase this bond. Again the coupon rate of 10% is calculated on the face value of $1000 you will still get coupon payments of $100 per year ($1,000 * 10%) but in most cases it will come as $50 semiannually. If you hold the bond to maturity, you would end up $500 over the 5 year life of the bond, minus the $100 premium you paid. Your total earnings would therefore be $400. Again, if there is no default you will receive your $1,000 at the end.
Based on this most you may want to buy the bond at a discount, however sometimes that just will not allow but you can still get great value buying it at par, or at a premium. Ensure you seek advice from one of our financial advisors so you ensure you are making the best choice for you.
The details
Interest/Coupons: Usually paid every 6 months, but may be monthly, quarterly, or annually. These rates may be fixed or variable. A variable rate bond is usually tied to market rates through an index such as the rate on Treasury Bills.
The risk: When you invest in a bond, consult the ratings agencies (eg. Standard and Poor's and Moody's). These provide ratings for all bonds so investors can understand the level of risk inherent when taking a bond. While bonds are a generally a safe investment, this is not always the case.
SaveSave
JMMB Retirement Solutions
Retirement Overview
Close your eyes and smile. Your future is secure.
You've finally earned it: retirement. After a lifetime of hard work, you can breathe easy. Get excited, You did it.
 
You can spend your time however you please, as long as you have the funds to do so. But whether you're lounging your days on the beach or trying to write your first novel, you want to feel confident that you set yourself up for a comfortable life. And you want to make sure that you have enough to help your family if they ever need it.
If you want to be financially independent in your retirement golden years, the earlier you start preparing, the better. We offer pension plans for employees and employers, so that you can say goodbye to punching the clock in style. 
 
Whoever you are and whatever your vision for retirement, you want to make sure that you're set up to enjoy it to the fullest. Please speak with our advisors and find out how our financial solutions can set you up, for the future you deserve. Retire, breathe easy.
Explore your options with JMMB Retirement Solutions