Manage your
finances with ease
Convenience at your fingertip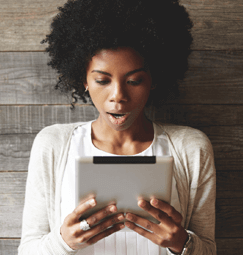 What is Moneyline?
A full online banking experience
Moneyline is a full online banking experience. You can check your accounts, anywhere, anytime. Don't have time to run to the bank? No problem. With Moneyline, you can bank from anywhere. As long as you have an internet connection, you can bank with Moneyline. 
How to use Corporate Moneyline
Online Security Tips: Securing Your Online Experience
For every new benefit of the internet, there's a potential new risk involved. That's why it's important to arm yourself with all the information and tools you will need to protect yourself.
Our services
There is more than one path up the mountain, and there is more than one way to bank with JMMB. Here is a list of our services, with descriptions.
Debit Card Service
Send money beyond borders
When you open a JMMB Bank personal chequing account, you will automatically receive a JMMB Bank Visa debit card.
Like your typical debit card facility, your JMMB Bank debit card will give you the freedom to:
Withdraw cash from your account, at any automated banking/teller machine (ABM/ATM) across Jamaica; and

Make purchases via point-of-sale machines at participating merchants in Jamaica
With your JMMB Bank Visa debit card, you can enjoy 24-hour access to your chequing accounts.
Client Care (Call) Centre: Call us anytime. We're happy to set up a meeting with you to discuss your financial present and future. You can reach us at:
Client Care: 1 876 998 5662
From the USA and Canada: 1 877 533 5662
From the UK: 0 800 404 9616
Moneyline: An online banking portal. For a full description, please see above.