Online Banking in Jamaica
A quick guide about online banking
7 September 2018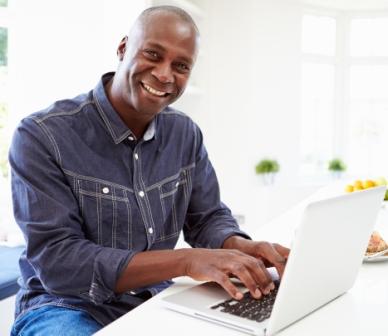 Over the years, online banking (which is also known as Internet banking) has become extremely popular. If you are new to online banking in Jamaica, this guide will provide you with information about how you can handle many of your everyday banking needs online without the need to wait in long lines.
What is online banking?
Online banking is the ability to access your bank account by using the Internet on your smartphone, computer or tablet to conduct financial transactions. Online banking has given you the ability to save time by giving you access to your accounts directly from the comfort of your home or on the go.
What can you do online?
Banks allow you to use your online account for the following purposes:
Check your balances
Pay bills
Transfer money to other accounts
Check your bank statements
Check any mortgages, loans and maturity dates
Set up standing orders and direct debits
Check any investments you may have linked to your bank account
Online Banking Security
Online banking is safe when secure banking technology is paired with good consumer practices. Banks put a tremendous amount of resources to keep the systems secure, however, account holders must exercise some caution as well. Here are some ways to protect yourself when banking online:
Avoid using public Wi-Fi for online banking
You can never be sure how secure a public Wi-Fi network is, or if people are trying to use it to access your information. Therefore is fine for browsing the web but should not be used for you online banking in Jamaica.
Keep anti-virus software current
Make sure your virus software is up to date on your home computers and mobile devices. Don't hesitate to spend on anti-virus software, it can save you much more in time and hassle than not having it.
Use a complicated password
Use combinations that are difficult to guess, such as a mix of uppercase and lowercase letters, numbers and symbols. The more complicated the combination the more secure it will be. If you think that it is too complicated to easily remember, just make sure to write it down and keep it somewhere secure. It is important to keep your passwords secure and to change them fairly frequently.
Get text alerts
Ask your bank if they provide text alerts and opt for that service. Many banks allow customers to receive alerts via text or email whenever transactions are made on their accounts. That way, you can quickly reach out to the bank if you see any transactions you didn't make./p>
What is JMMB Moneyline?
Imagine this: you just got home, you sink into your chair, and you read the news. There, you see the advertisement for your dream car, at a third the price it should be. But you have to buy it today. Do you have enough to cover the costs? You'll know in a heartbeat with Moneyline.
Moneyline is a full online banking experience. You can check your accounts, anywhere, anytime. Don't have time to run to the bank? No problem. With Moneyline, you can bank from anywhere. As long as you have an internet connection, you can bank with Moneyline. You can make transactions, check your stock portfolio, ask about your pension, and so much more.