JMMB Group Expands Branch Network in the Dominican Republic with New Location in Punta Cana
16 February 2023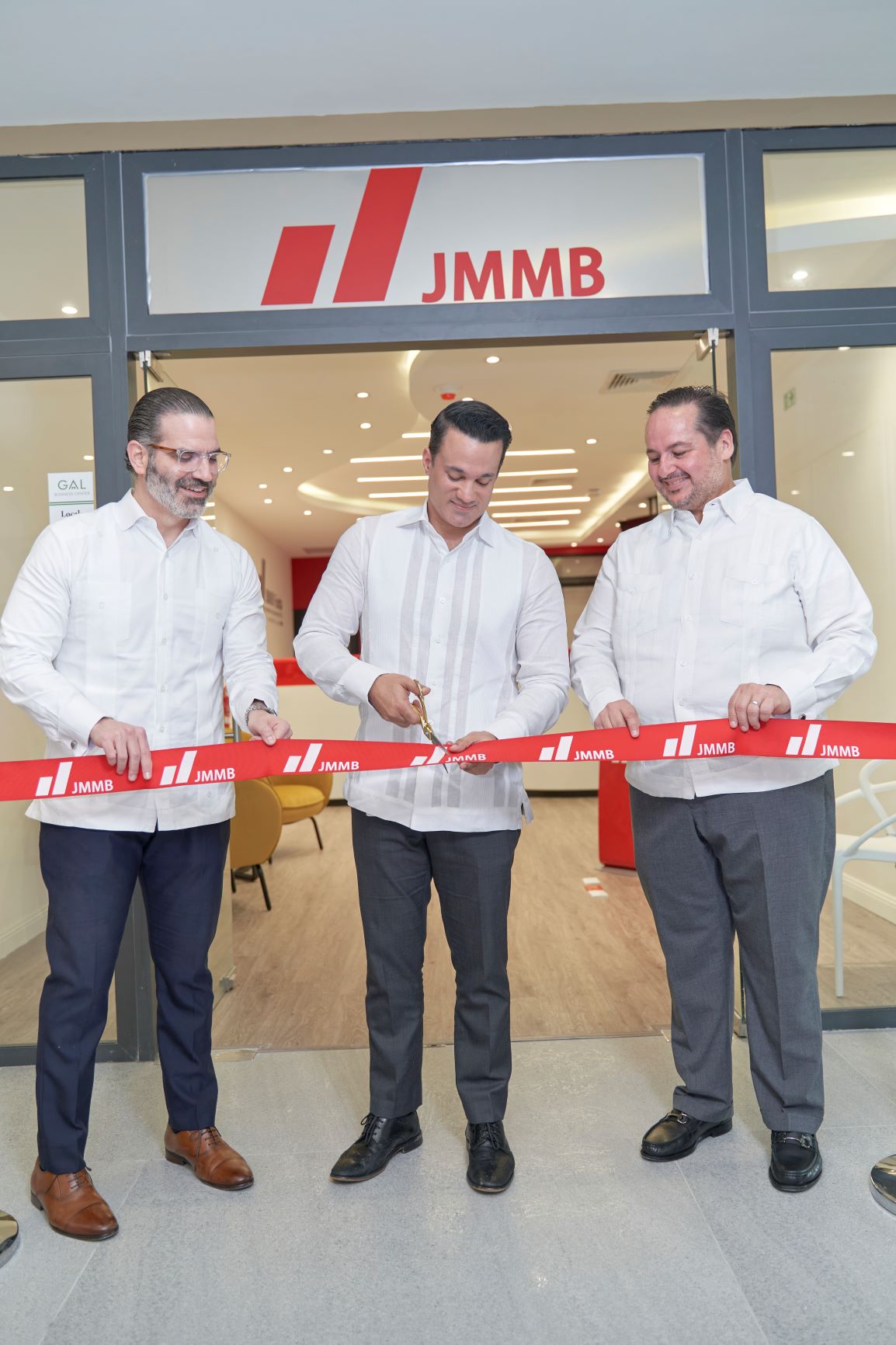 The regional financial conglomerate, JMMB Group, opened its newest branch location in Punta Cana, in the Dominican Republic, earlier this month (February), continuing on its expansion nationwide, in that country.
During the official opening, Juan Jose Melo Pimentel, chief country officer, JMMB Group – Dominican Republic, outlined that with this first location in the east, and sixth in the country, JMMB seeks to continue the expansion of its branch network and further support the economic growth in that area, while providing its clients with easier access to its suite of services. Clients will now be able to access a full suite of financial services at this integrated location, including: investments, banking and funds management.
The blessing of this first branch of the financial entity in the east, was done by Deacon Jesus Reinoso Jimenez, followed by a cocktail reception that was attended by executives of the JMMB Group subsidiaries in the Dominican Republic, alongside specially invited guests.
The new branch located in the resort town of Punta Cana Village, opens Mondays to Fridays, from 9:00 a.m. to 6:00 p.m.
The opening of this new location is in line with the deepening of the JMMB Group's footprint in the Dominican Republic, as part of its regional diversification strategy. As evidence of this, the regional and business line operations in the Dominican Republic contributed 21%, or J$1 billion, to the Group's net profit, for the nine-month period ending December 31, 2022.
Last year, the company announced that JMMB Holding Company, SRI, and its parent JMMB Group Limited, received final regulatory approval for the purchase of 100% of the shares in Banco Múltiple Bell Bank, S.A. in the Dominican Republic, as well as for the merger of that entity with Banco Ahorro y Crédito, JMMB Bank, S.A., a savings and loan bank, acquired by JMMB Group in 2014. This acquisition provided JMMB Group with its first commercial bank in the Dominican Republic.
Since its 15-year foray in the Dominican Republic financial market, JMMB Group's operations in that country now includes: securities brokerage-JMMB Puesto de Bolsa S.A.; fund management - JMMB Funds; commercial bank - JMMB Bank, S.A.; and pension fund administrator - AFP JMMB BDI, S.A.