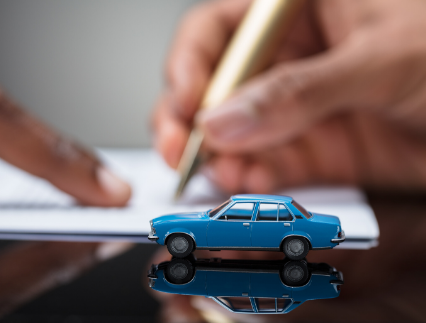 Here's what you will need...
1. Two forms of  valid picture National Identification* (Valid Driver's Permit, Passport or National Identification Card)
2. Job letter (not older than 3 months)
3. Payslip – Most Recent
4. Proof of Address – Bank Statement, Credit Card Statement, Utility Bill, Rental Agreement etc
5. Six months bank statements
6. Quotation
Calculate your instalments here                        
Call us at 800-JMMB (5662)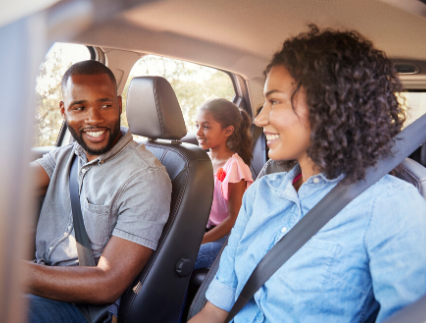 What you get
The easiest (and best) way to get a new car
Up to 80% financing for new cars and up to 80% financing for used cars*
Terms up to 7 years*
Affordable rates and value for your money!
Creditor Life Insurance
Access to Group Motor Vehicle Insurance***
Insurance Premium Financing***– with a JMMB DriveEasy Car Solution, you can access an unsecured premium financing loan for a term of ten months once you have met the qualifying requirements.
***Optional Feature - clients have the option of non-acceptance of this item
Visit any of our four locations 
SouthPark, Tarouba Link Road, San Fernando       
30-32 Eastern Main Road, Tunapuna,
477 Independence Square South, Port of Spain    
DSM Plaza, Old Southern Main Road, Chaguanas
Tips on saving for a car
It's more than just a car... 
Cut the excess spending: Watch a movie at home, instead of going to the cinema. Look for free things to do for entertainment. Cook at home more. There are so many ways to spend less.
Create a savings goal: Once you start spending wisely, you'll see how much you can save. You may not have to save in big chunks; baby steps can get you there.
Earn more: This may sound difficult, but it's not. You could get a side job, start an online business, ask your boss for a raise, or sell unneeded household items. You could even trade-in your old car.
Don't dip into your car savings: Budget so that you never have to use your car deposit savings; all that does is set you back.
Go for what you need: Sure, a sleek sports car could be incredible. But if you can't afford it, don't buy it. Get a car you like at a price you can reasonably afford.
Consider an auto loan: If you think a car is worth getting, but you don't have all the money yet, an auto loan can get you where you need to be. If you're smart about it, you might even be able to get lower interest rates. The JMMB Drive Easy solution is a great place to start. 
Don't forget the insurance: It's not just about the car itself. You'll want to factor in car insurance. You won't be able to get anywhere without it. Our Drive Easy solution is a great way to get insurance, along with a loan.
Talk to our experts: We can help you set reasonable savings goals. Which means you can get the car you desire when you need it most.
"Amazing Customer service, relaxing atmosphere and they are always willing to go the extra mile for customer satisfaction. Highly recommended!!." - Stephon

Talk with our financial advisors 
Let's set goals to get you that house

Looking to build your wealth?