JMMB Bank Welcomes 24 MSMEs in its Accelerator Programme
24 September 2021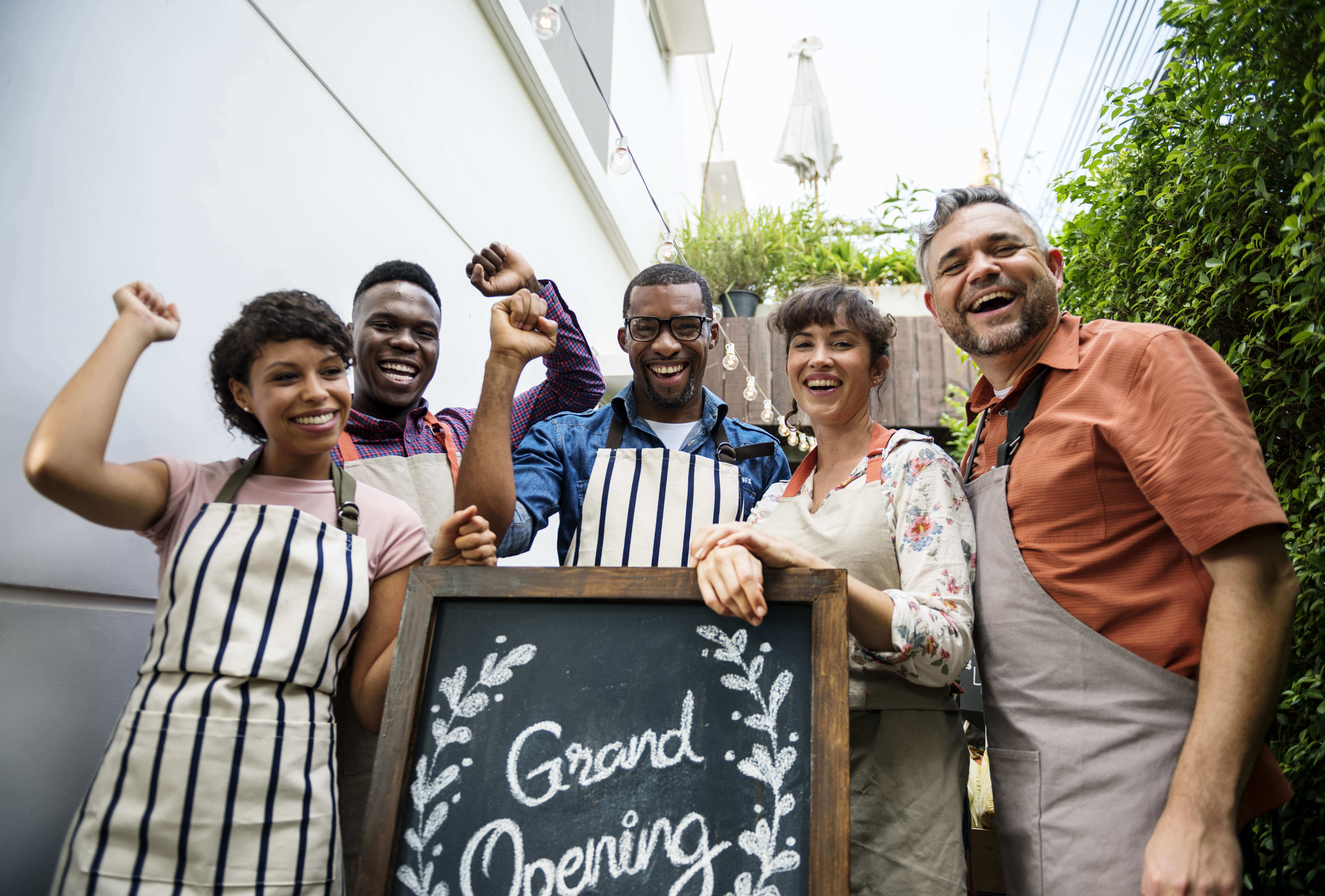 JMMB Bank welcomes twenty-four micro, small and medium-sized enterprises (MSMEs) from Jamaica and Trinidad and Tobago, as the first cohort of participants in its recently launched Accelerator Programme. This follows the month-long application process that saw scores of applicants vying for a place in the programme.
The two-year Accelerator Programme, offered by JMMB Bank in collaboration with the Technology Innovation Centre (TIC) under the Joan Duncan School of Ethics, Entrepreneurship and Leadership at the University of Technology, Jamaica, will provide these MSMEs with the necessary expertise, training and coaching, network and support services, to assist their businesses to scale and grow.
Gary Harris, owner of Water Drops Water Store and a member of the first cohort of MSMEs, shared, "Having been a client of the JMMB Bank SME Resource Centre for over two years, I am looking forward to being a part of the Accelerator Programme, so that I can level up (my business) and build on the foundation that the resource centre has helped me to establish. I have now (with the help of the Centre) streamlined many of my processes, including: payroll, accounting and taxation and established good relationships and a solid network. I am (therefore) looking for more expertise, guidance and coaching to help me to improve my operational efficiency and implement best practices, as my business grows." He further noted, "I expect that the skills, expertise and network built during the Accelerator Programme will enable me to tap into new income streams, a new client base, and discover new ideas that will take my business to another level."

Shani Duncan-Falconer, senior corporate manager, JMMB Group SME Resource Centre outlined, "With the right support and partnership, more MSMEs will be positioned to become more structured businesses and eventually household names. This will auger well for the businesses, our communities and the economy. It is, therefore, against this background that JMMB Bank decided to launch the Accelerator Programme." Adding, "At the end of the programme, we hope to provide entrepreneurs with the skills and knowledge needed to enable them to operate sustainable businesses and bolster their capacity, so that they can further scale and grow their businesses, as evidenced by increased revenue, better corporate governance structures in place and the ability to attract additional funding, through debt, equity or grant financing."
Structure of Programme
As such, the programme is designed with a holistic approach, customised to the meet the needs of the entrepreneur and his/her business model. Therefore, each MSME will be evaluated with an initial Growth Wheel assessment, to get a better understanding of its strengths and areas of improvement, so that a clear roadmap may be created to nurture, scale and grow each business along its life cycles. A JMMB Bank Resource Centre specialist has also been assigned to act as a liaison for each MSME, throughout the programme, to assist in tracking the progress of each business, against the key performance indicators that would have been established.
During the programme, members will have the opportunity to strengthen their leadership skills and capacity-building through training sessions on a range of topics, including: accounting and taxation, financial management, marketing, business planning, project management, operations management, human resource management, copyright and legal issues, ethics, commercial negotiation and export planning. Additionally, these entrepreneurs will participate in workshops, quarterly coaching sessions and CEO Round Tables.
As members of the Accelerator Programme, they will also have access to the JMMB Group SME ecosystem and its partners' services, at discounted rates, and the Centre's best practices bi-monthly workshops.
Duncan-Falconer revealed, "In recognizing that the sustainable growth of companies takes time, JMMB Bank sought to partner with these MSME over the long-term and support them with these initiatives and services, to allow them to implement measures, monitor them and evaluate the success, versus a short-term intervention."
This first cohort of MSMEs are drawn from diverse industries, namely: hospitality, manufacturing, construction, agriculture, creative services, real estate, insurance and retail services.
Strategic Thrust to Support SMEs
The launch of the Accelerator Programme is another strategic step by JMMB Group to add value to its SME clients, through the provision of financial partnership, resources, innovative financial solutions and a network, throughout these businesses' life cycles, thereby, providing the necessary support for growth, and filling the gaps that currently exist in the financial services sector.