JMMB Elevates & Empowers with 2-Day Goal Getter Event Series
19 January 2020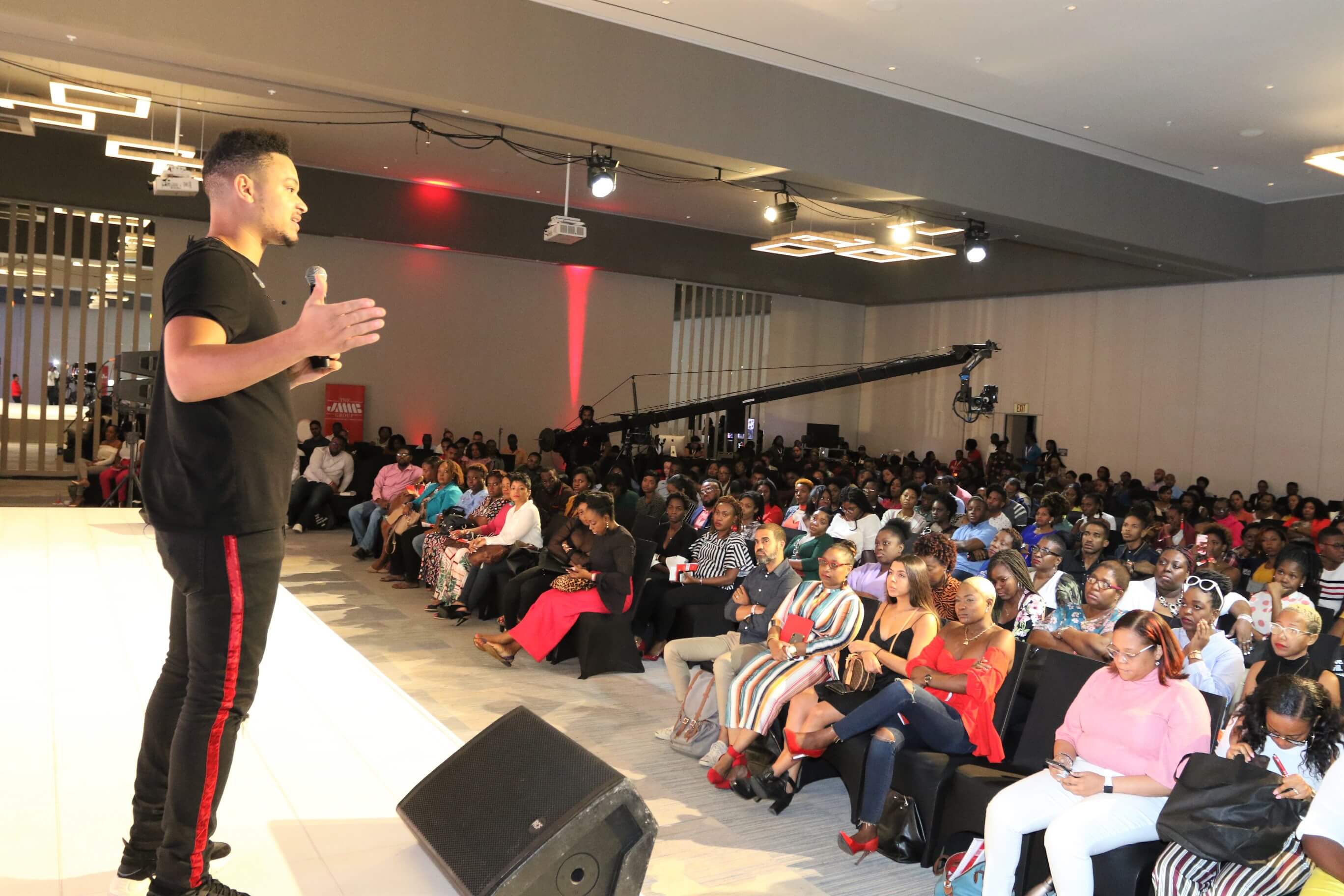 JMMB Group hosted its second staging of its financial empowerment event series dubbed, JMMB Elevate 2.0. on January 17-18, at the Spanish Court Hotel and the AC Hotel by Marriott Kingston, Jamaica, respectively. This year, the group levelled up on its concept, delivering 2 days of value geared towards those who wanted to be intentional about kick starting their year, by providing them with practical tips and advice on how to achieve their goals in the New Year and beyond.
The programme included: networking activities, a fireside chat and workshops leading up to the main event. This year's keynote speakers, attorney-at-law, people developer and motivational speaker, Rochelle Cameron, and CEO of The Social Chain, content creator and digital media guru, Steven Bartlett, shared gems from their personal experiences, further empowering the audience to work towards living their dreams!
The free 2-day financial education and empowerment event series was a learning hub for the over 500 persons in attendance. Kerry-Ann Stimpson, chief marketing officer, JMMB Group stated, "To go back to the JMMB story, firstly, we were the investment company that opened up the money market to the everyday Jamaican investor. So, as an organization, we are about empowering and partnering with people to achieve their goals, and what better way to kick off a new year, and a new decade than to host an event that does just that!"
Stimpson shared that the feedback from last year to this year's event was overwhelming, so the team at JMMB knew that they had to level up with this year's offering, which is why they expanded from one event to four, offering tailored workshops and a 'learn and vibe, session, with thought leaders in the digital space, #FinanceTwitterJA, and tackling topics, specifically on strategic financial planning. "The way we have designed JMMB Elevate, it's not just an event, it's an experience! We want to speak to our audience, to meet them at their point of need and provide them with the content that they need to be relevant in their world. The overwhelming response (even before registration) showed us that we did the right thing. (So much so that) our online general registration closed within 45 minutes!"
Friday's Learn & Vibe event was a prelude to Saturday's full-day workshop series and main stage. The event provided a great opportunity for JMMB to breakdown and reinforce the message and fundamental principles of investing – through gamification and edutainment, all simple and engaging ways for millennials to learn. The attendees were engaged in interactive games, including a simulation of the stock market and dubbed, 'Drink Exchange,' where the price of the drinks was dependent on supply and demand of the 'market's' choice and a networking game, with drinks coasters that provided questions and answers to simple investing terms. Kalilah Reynolds, business and financial journalist and analyst, alongside three members of '#FinanceTwitterJA', Simon Johnson, Marc Gayle and David Rose, together engaged the audience in a robust discussion. During the panel discussion, the speakers delved into other topics as well, such as, wealth creation opportunities, investment tactics and major financial trends that impacted 2019 and what to expect in 2020.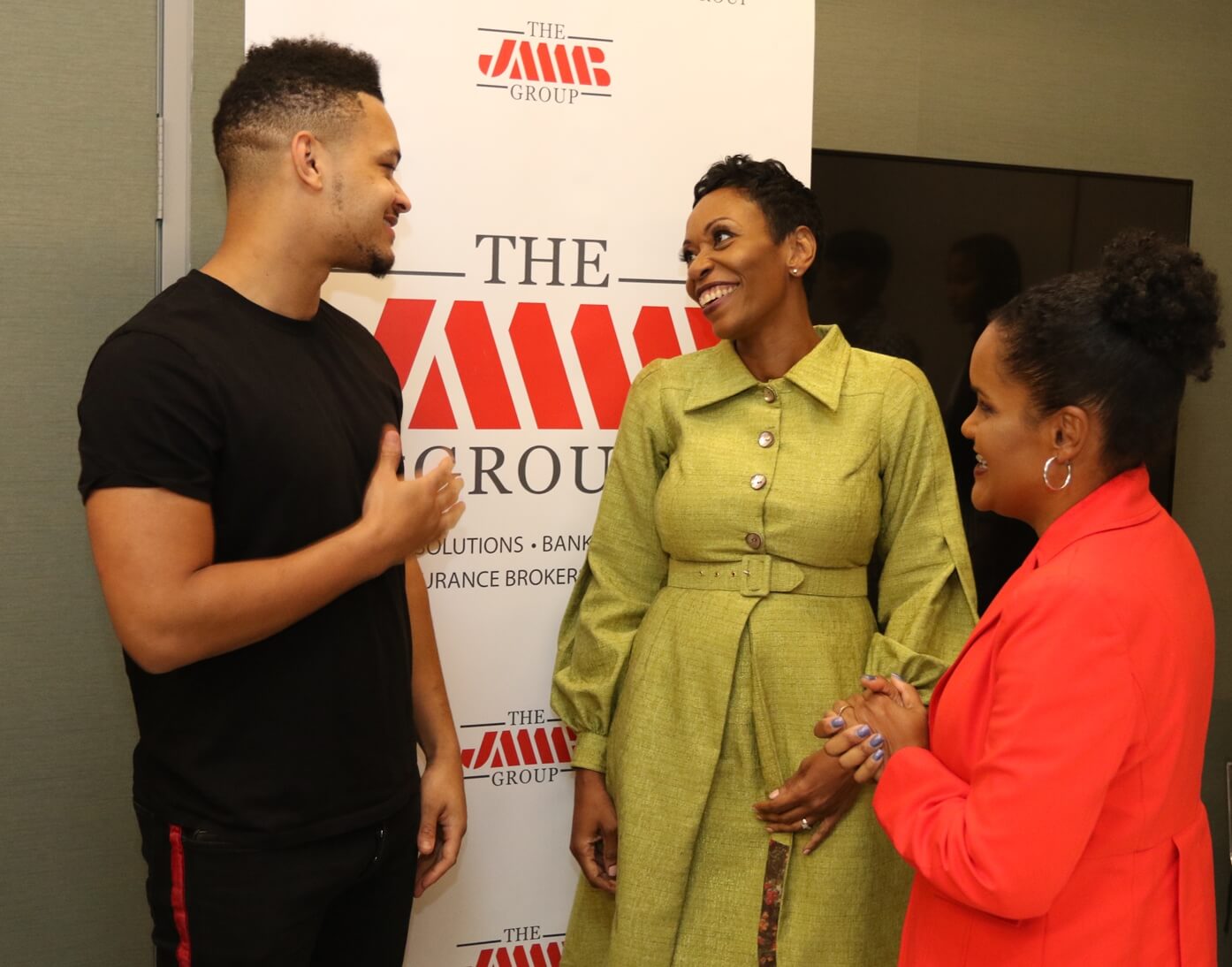 Saturday's event followed the theme 'Creating the Change to Live Your Dream', with workshops on "Scaling your Side Hustle" and "Being Set for Life", and a fireside chat discussing investment opportunities to look out for in 2020, all led by JMMB experts.
The dynamic, engaging and insightful speaker - Rochelle Cameron, who followed the fireside chat, used the platform to lead the charge in awakening the audience's vision to step into a purpose-filled life. She encouraged the audience to "Be specific about your dreams. Just like goals, figure out the 'how' that's going to get you to the end result. A dream causes one to have a doing action, let that energise you, and know that it's okay to fail, or fall. It's 2020, this year you're going to take a gamble on yourself and your dreams!"
Headliner, Bartlett, during his presentation, shared from his personal experience about entrepreneurship, wealth creation and balancing life to achieve greatness, having built a hugely successful global media company (by the age of 27) Social Chain, having dropped out of college at 21 years old. He reminded the audience that "the only limits you have are the ones you choose to believe." Urging the audience to challenge the status quo and convention, in order to achieve success, he noted, "if you do normal things, you get normal results; but if you do unconventional things, you will get unconventional results." Sharing nuggets from his journey, from being born in Botswana, to growing up poor in rural England and later dropping out of university after one week, to his many failed attempts to get his company off the ground, to now owning a company valued at over £200 million. His presentation definitely ignited passion in the audience and really tapped into the true essence of JMMB's Elevate series; empowerment.
The evening of empowerment closed out with a performance from Chris Martin, who reminded the attendees that, "I'm a Big Deal."
The JMMB Elevate 2.0, was sponsored by: AC Hotel by Marriott Kingston, Jamaica; M-One Productions; Jamaica Nice; and BMW.