JMMB Group Limited (JMMBGL) Preference Shares 
The Directors of JMMB Group Limited are pleased to announce the offer of two new classes of preference shares in JMMB Group Limited ("JMMBGL"), the details of which are set out in this Prospectus.  
JMMB GROUP 2015-2020
The last five years of the Group's journey have seen the continued execution of its regional and business line diversification strategy. This strategic focus positioned the Group to better serve Clients with more solutions aligned to their needs, create value in the markets in which we operate, diversify risk and add to the Group's overall profitability. The efficacy of this strategy is underscored by the Group's growth since 2015, having almost doubled its asset base from $217.71B as at the financial year ended March 31 2015 to $400.22B as at the financial year ended March 31 2020. Net Profit has likewise grown, moving from $2.05B to $7.07B over the same period.
Download the prospectus and read more
Offer Details 

Open Date
Tuesday
February 16, 2021
Closing Date
Tuesday,
March 9, 2021

JMMB Clients
J$3.00
General Public
J$3.00

JMMB Client Interest Rate
              7.35%
General Public Interest Rate
7.15%
How to apply via JMMB Moneyline
 
Submitting an application for an IPO, online, is quick and easy, using our online banking platform, JMMB Moneyline. Follow the steps in the video which are also referenced below to successfully submit your application:
From your browser, go to the JMMB Moneyline  website which can be accessed at https://moneyline.jmmb.com/personal/                                        
Enter your username and password then select 'Login'.
This is for persons with online access to their JMMB Equity Money Market Fund Account – (EMMA)
 
Enter your security question then press 'Continue', to begin your Moneyline session
 
From the main menu select 'Transactions', then select 'New Transaction' from the drop-down menu
 
Select 'Buy Stocks', for the transaction type.
 
Select the Equity Money Market Fund (EMMA) account that you would like to make the purchase from Select 'IPO', and all available IPOs will be displayed. Choose the IPO you would like to purchase, then press 'Continue'
 
You will be navigated to the 'Order Details' page, where you will be able to enter the quantity of shares you would like to purchase. The order type automatically defaults to the market price.
 
You can also save a note to yourself about your transaction using the Personal Note section
 
Please confirm your agreement with the terms and conditions in the IPO's prospectus, by pressing 'Continue'.
 
If you have joint holders, a pop-up will appear to inform you that joint holders over the age of 18 years must indicate approval of this transaction to complete processing; and that instructions will be sent to joint account holders via email.
 
You will be sent to the 'Order Summary' page, for review. You may then press the 'Back' button to revise the transaction; 'Continue' to approve the transaction; or 'Save and Add Another', if you would like to include additional stock purchases.
 
Once you have selected 'Continue', enter your PIN, then select 'Process All Transactions'.
 
The status column for the Transaction Results will indicate that the transaction has been submitted!
 
Joint Account Holder Approval Process
As a joint account holder, you do not need Moneyline access to be able to approve the IPO transaction. Joint account holders will receive an email with the link to approve the stock order and an access code.
1. Enter your TRN and the access code in the form provided and click 'Submit'.
2. Review the stock order and confirm your agreement to the terms and conditions in the prospectus, by clicking the 'Approve Purchase' button.
3. You will be navigated to the confirmation page, stating that the IPO transaction was approved.
Open your stockbrokerage account (JMMB EMMA)
If you do not already have a stockbrokerage account (JMMB EMMA), you can still own a piece of the company that has your best interest at heart. Start by opening your JMMB EMMA account with us, so that you can take advantage of this great investment opportunity, as well as other investment opportunities in the future.
1 Gather all your documents:
2 Visit your nearest JMMB Financial Life Goals Centre and speak to a representative 
3 Fund your account with a minimum of J$10,000 and/or the amount needed to purchase the required shares (whichever is higher).
4 Sign up for JMMB Moneyline online access. This will allow you to view your investments, buy and sell shares, transfer funds between accounts and more.
Key Highlights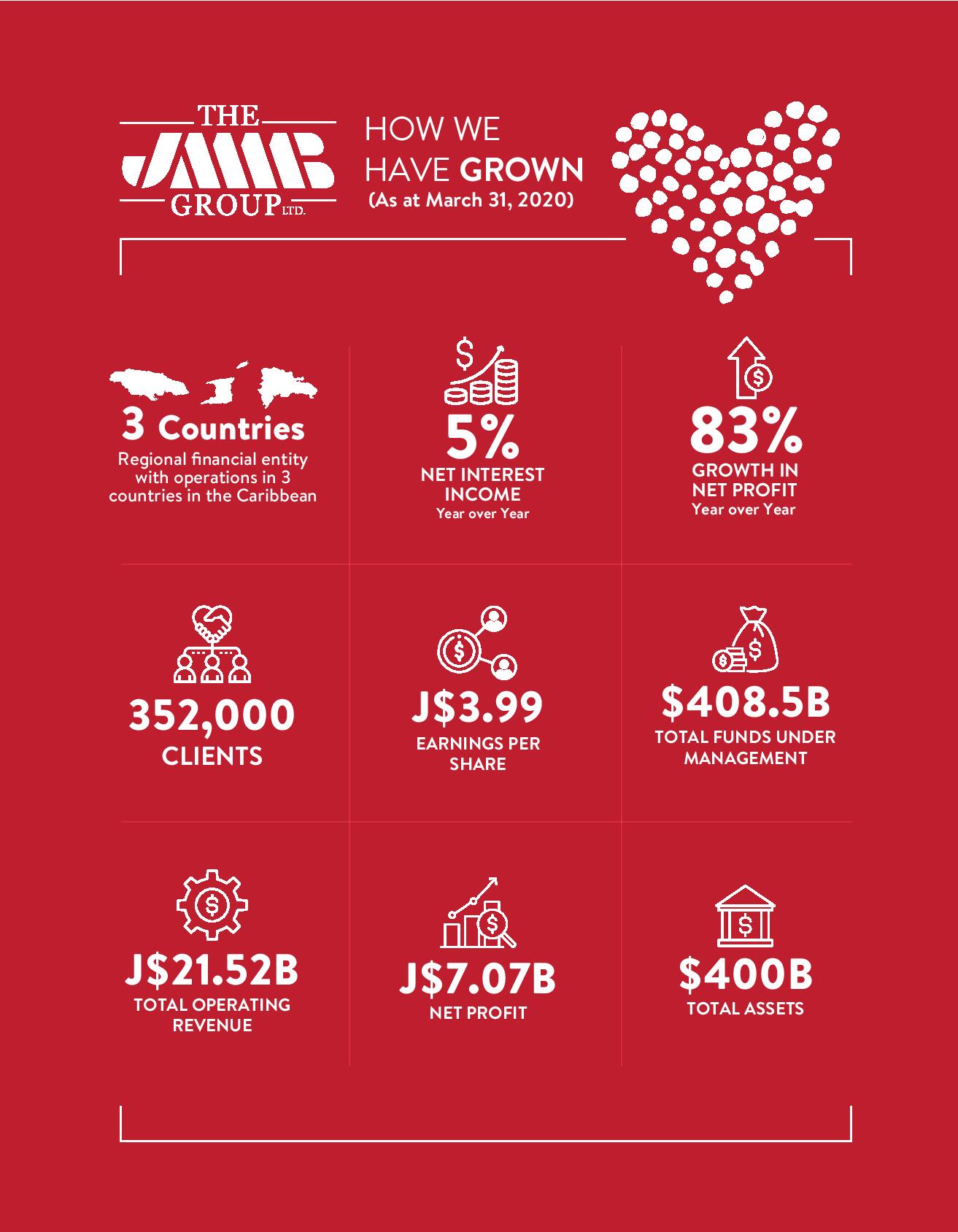 Know your brokers and selling agents
LEAD BROKER

NAME

TELEPHONE

EMAIL

ADDRESS

BROKER CODE

JMMB Securities
Limited
 

Julian Mair

876-998-5662

6 Haughton Terrace,
Kingston 10

17

SELLING AGENT

NAME

TELEPHONE

EMAIL

ADDRESS

BROKER CODE

Jamaica Money Market Brokers Limited

Fornia Young

876-998-5662

6 Haughton Terrace
Kingston 10

17

NCB Capital Markets Limited

Sekou Crawford

876-960-7108

32 Trafalgar Road
Kingston 10

9