Send Money to Jamaica Through Our International Partners
Xoom™ offers Jamaicans living abroad the convenience of sending remittances online, by using a credit card or checking account to fund the transaction. It takes as little as 24 hours. Only online.
RIA has over 10,000 agent locations throughout North America and a solid track record for fast, dependable and safe money transfers. Both online and in stores.
Union Caribe helps residents of Aruba, St Maarten, and Curacao send money transfers to Jamaica through a special agreement. Union Caribe has five agent locations, and is authorized by the Central Banks of Aruba and St. Maarten to operate a remittance service. Stores only.
Sigue Money Transfer (formerly Coinstar Money Transfer) allows Jamaicans working as far away as Africa, the Middle East, Europe, and Canada to now send money back home. Stores and online.
Omni Transfers and Payments provides Jamaicans living and working in the Bahamas with a faster, cheaper way to send money home to their friends and loved ones. It operates three locations in Nassau, Grand Bahamas, and Exuma. Stores only.
WorldRemit enables customers to send remittances to family and friends in the UK and Canada (and around the world), using a variety of payment options including debit cards and credit cards. Online only.
Small World offers a secure, fast, and inexpensive way to send and receive money anywhere in the world (especially Spain, Belgium, UK and Switzerland). Customers can make payments in any country – in person, online or by mobile. Beneficiaries in Jamaica can collect the payment through any bank account or cash pickup. Stores only.
C.A.M. Transfer is the largest money transfer provider with locations in Grand Turks, Providenciales, and South Caicos. C.A.M. has a total of 6 locations. Stores only.
Transfast allows you to save more on your money transfers. They've served millions of happy customers in 120+ countries for 25+ years. Send money online.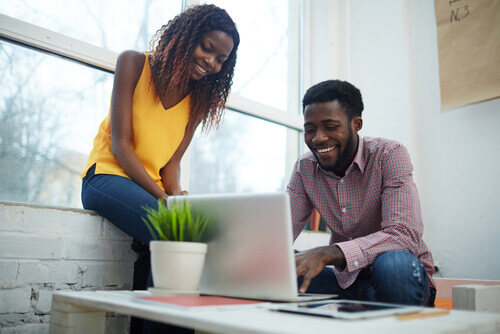 Time to get your NHT Refund?
Collecting your NHT refund is easy with JMMB Money Transfer
You are just 3 easy steps away:
STEP 1: Complete the NHT Contribution Refund  Application Form
STEP 2: Choose Pay via Remittance Agency and select JMMB Money Transfer
STEP 3: Pick up your refund from JMMB Bank, any of our over 100 agent locations island-wide, or send directly to any bank account in Jamaica, USA, UK, and Canada.
Get started now!
Click here for NHT Application Form
Click here for NHT Deposit Authorization Form
See our Agents in Jamaica*:
Please note that agent locations listed below in green, offer intra-island send services. You may collect money from all agent locations.
Operating hours for agent locations may vary, in light of the COVID-19 pandemic.
| | | | | |
| --- | --- | --- | --- | --- |
| Morant Bay | First Heritage Co-operative Credit Union Ltd. | 26 Queens Street | 876-929-5142/982-1460 | Mondays- Wednesdays & Fridays (8:30am-3:00pm) & Thursdays (8:30 am-2:00pm) |
| Morant Bay | Tari Solutions Company Ltd. | Shop#4 Barrett's Plaza, 2 East Street | 876-734-0887 | Mondays-Saturdays (8:30 am-5:30pm) |
| Yallahs | Tari Solutions Company Ltd. | Shop # 3 A & I Building Main Street Yallahs,St. Thomas | 876-909-8979 | Mondays-Saturdays (8:30 am-5:30pm) |
* These agent locations are subject to change