Investing in Real Estate with less than J$16K
21 December 2018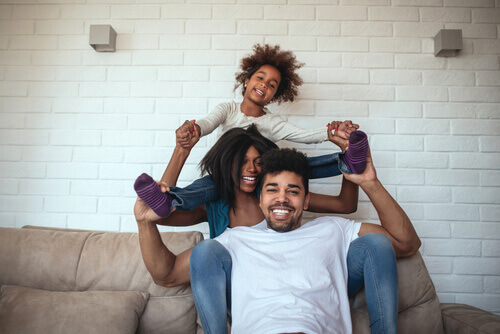 The average investor with an interest in "getting a piece of the (proverbial) real estate pie" can enjoy a slice of the returns and benefits with an investment of just J$15,500, in the JMMB Optimum Capital Real Estate unit trust fund.
Christopher Walker, CEO of JMMB Fund Managers (JMMBFM) notes, "this unit trust fund provides small, medium and large investors with an excellent opportunity to invest in the real estate market, without the challenges and costs associated with direct exposure (legal fees, commission, taxes, deposit, professional fees etc.) or the need to invest a significant sum of money."
Positive Outlook for Real Estate Market in Jamaica
The real estate market in Jamaica has seen an uptick and is on a positive trajectory, according to the data from the Statistical Institute of Jamaica (STATIN), which indicates that there has been growth of approximately 22% in the contribution of the Real Estate, Renting & Business Activities sub-sector to Jamaica's gross domestic product (GDP), over the last five fiscal years.
Walker, in connecting the dots, noted that these developments in the sector, makes it a good time, for the average investor, as they will be able to benefit from the expected continued growth in the market. In explaining further he pointed to the increase in new residential and commercial developments aimed at meeting the growing demand for housing and growth in sub-sectors, such as business process outsourcing. Housing in Jamaica is also becoming more affordable, with the increased loan limit to J$5.5M, in 2017, for all first time homeowners borrowing from the National Housing Trust. This coupled with the downward trend in mortgage rates, now as low as 7.99%, in some instances. Of note also, is the introduction of Airbnb in the local market, and the increased demand that is now being placed on housing stock in certain locations across the island. This will likely result in creating further impetus in this market segment.

Reap the Rewards of Investing the 'Real Estate Pie'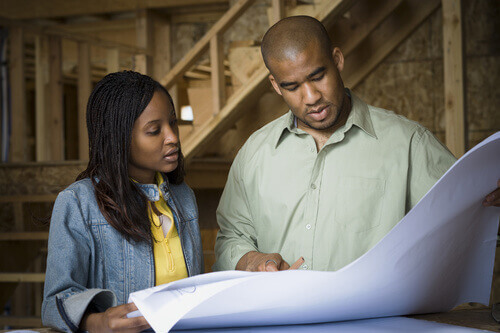 Investors can therefore take advantage of the benefits offered in the real estate sector by purchasing unit trust funds focused on investing in real estate, such as the JMMB Optimum Capital Real Estate Fund. You can begin with a minimum purchase of 500 units at the current selling price, of approximately J$15,500, with the option to subsequently purchase additional units.
The JMMB Optimum Capital fund portfolio which is valued at J$ 2.35 billion, includes: commercial real estate, residential properties, bonds and equities – locally and regionally. Additionally, this fund is also invested in the financing of real estate developments and/or participation in the construction or financing of such structures. With an expansive range of holdings and approach to investing, investors can enjoy relatively stable returns and diversify their investment.
Over the last 12 months, the JMMB Optimum Capital saw an average return of 8.9% (as at December 14, 2018), thereby topping the charts in performance, when compared to other similar unit trust funds in the market, over a same period.
Although geared towards a medium to long-term timeframe of 3-5 years, the JMMB Optimum Capital offers the average investor high liquidity and ease of exit, as units can be sold relatively easily. Institutional clients can also benefit from this, as units can be sold to access cash with sufficient notice, usually a minimum of 3 business days. This type of liquidity is comparable to most fixed deposit accounts that require a specified pre-determined investment period, and early withdrawal usually results in penalties.
In addition, investors stand to benefit from the superior returns, without the need to have the requisite time, expertise or resources, as JMMB Fund Managers provides leverage through its highly competent team in the management of the Optimum Capital Real Estate Fund, for which a small management fee is applied.
This unit trust is designed for individuals, small and medium-sized entities (SMEs) with a moderate risk appetite, who are interested in medium to long-term investments, while giving investors an opportunity to make a profit and preserve wealth.
This investment will also provide investors with continuous earnings from the increase in the unit price of the JMMB Optimum Capital Real Estate fund which generates income from, rental income, which is in both USD and JMD, the capital gains generated from the assets' revaluation over time, sale of assets/ properties and lease of properties.
JMMB Group Expands Real Estate Unit Trust Offering
The JMMB Optimum Capital Real Estate Fund is one of two such funds managed by the JMMB Group. JMMB Fund Managers sought to reposition its JMMB Optimum Capital unit trust, which was a part of its initial suite of unit trust offerings, whereby the fund would take advantage of the investment opportunities that the changes in the real estate market presented.
JMMB Group introduced its first USD Real Estate Closed Investment Trust (REIT) in the Dominican Republic in 2016, through its Dominican Republic subsidiary, JMMB Sociedad Administradora de Fondos de Inversión, S. A. (JMMB Funds DR). This fund which was valued at US$25 million, offers a diverse portfolio, inclusive of real estate holdings in the Dominican Republic, mainly corporate, commercial, storage, industrial and health. Since its introduction, this fund's net assets have grown by over 300%, to US$12.4 million, as at December, 2018. Additionally, in the last 12-month period, ending December 14, the JMMB US$ Real Estate Closed Investment Trust (REIT) fund has provided investors with a return of 5.89%.