Don't let anything hold your kids back from learning
Give them the best education possible
Be prepared to give your children a bright future
A good education can be transformational for our children. It can spark their minds and set them on a path towards an incredible career.
A good education is also surprisingly expensive.
When June, July, and August come around, back-to-school expenses kick in. It's amazing how fast things add up: tuition, books, uniforms, school fees...the list goes on. And if you're planning on sending your child to attend a tertiary institution, the financial aspect can be overwhelming. Even if they get scholarships, there are still dozens of hidden costs throughout the tertiary educational experience. How do people afford this?
Here's the trick; rather than wait until you have to pay for school, start saving now. Thinking ahead can mean a bright future for your child and a worry-free financial future for you.
JMMB Graduate
Give your child a bright future and the right start with a good education. A good education can be surprisingly expensive. So, don't be caught off guard, start your preparation with a JMMB Graduate today.
The JMMB Graduate is an investment plan that helps you achieve the goal of an education, for either yourself or your children.
With this plan, your money is placed into your very own customized investment portfolio - which is invested in stocks, bonds and unit trusts – all managed by our team of experts.
You have the option to save in US$ or J$, for as long as you want, with tax-free advantages.
Plus, you can increase how much you are saving, by routinely adding to your portfolio.
Then, leave the rest to us and keep track of your progress with personalized statements.
Features:
Flexible contribution plans;
Options to save in US$ or J$;
Tax-free benefits; and
Access to affordable loans.
Qualifications
Starting balance of minimum 
**JMMB Graduate is offered by JMMB Investments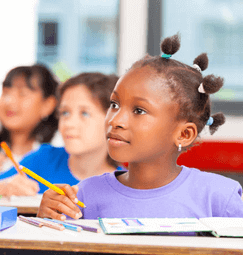 How much do I really need to save for school?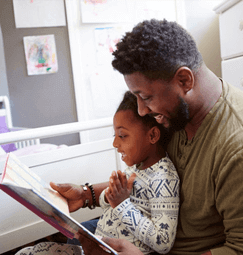 How to start saving for your children's education
What if I still don't have enough money for school?
Ask for different gifts: Around holidays, birthdays, and other celebrations, ask your loved ones to add to your education fund (instead of giving typical presents).
Be realistic: You love your children more than anything, but Harvard costs a pretty penny. There are many more affordable options that can still offer your child a fantastic education.
Set up a budget: Learn how to save consistently and keep educational goals in mind.  
Research scholarships: Did you know you that some scholarships pay for all tertiary expenses? Apply for all the scholarships you can.
Use the JMMB Graduate: Not only does it have good investment options, if you still have a shortfall, you can apply for a JMMB Graduate loan.
Keep it separate: Don't mix your education fund with your daily spending money. Make sure you put it in a place that will let it grow properly and independently.
Talk to our experts: We've helped countless parents give their children a tertiary education. We can help you make sense of it all.